Our Team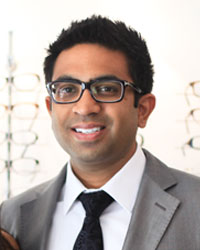 Mr Parant Bhudia BSc (Hons) MCOPTOM
Parant graduated from Aston University in 2004 and completed his professional qualifying at The Institute of Optometry, London and in independent practice. He has continued to serve patients in the high street and domiciliary community. He has since developed specialist skills in contact lenses, diabetic screening, glaucoma screening, sports vision and dry eyes. He has recently trained to perform specialist procedures in the treatment of blepharitis, and is also a qualified OFSTED First Aider.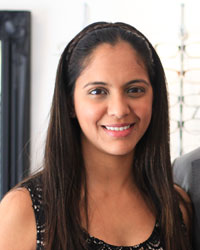 Mrs Bejal Bhudia BSc (Hons) MCOPTOM
Bejal graduated from Cardiff University in 2002 and completed her professional qualifying at The Institute of Optometry and in a community practice in Dorking and Milton Keynes. She later gained a principal optometrist role for a highly competitive and fast paced clinical establishment in Sloane Square, London. She has developed her bubbly approach and communication skills serving the aristocratic community in the Chelsea and Kensington area, liaising with top professionals in many fields. She has a particular interest in diagnosis and treatment of ocular disease.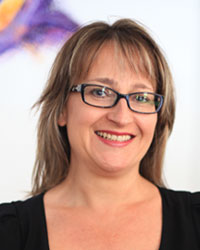 Emma Drakeford
Emma has lived in Hatch End for just over 15 years and is a popular character in this busy community. Well known with both local residents and at Grimsdyke School. She has worked in a customer environment for the whole of her working career. She is extremely passionate about delivering exceptional customer service and prides herself in going that little bit further with whatever responsibility she is given. Emma has mastered the art of pampering. She uses her communication skills to understand exactly what the customer requires; making them feel relaxed and well looked after. To ensure the customer receives a pleasurable (hard to be forgotten) experience! Emma is conscientious and thoughtful with the ability to relate to people of all walks of life.
"I love working here at Hatch End Eyecare … the atmosphere here is just as lovely for our patients as it is for me. We give each other life and help each other blossom!"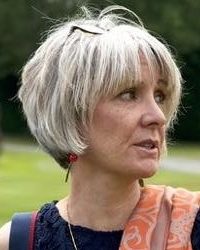 Gina Strudwick
Gina has worked in the optical field for over 10 years and together with Paz since 2010. She has accrued a solid foundation in the mechanics of keeping the practice organised and efficient so every patient's journey is peaceful yet productive. Her calm and patient demeanour is much appreciated during the pre-examination period and of course in the expertise of spectacle frame dispensing. Gina originally stems from an art and graphic background and plays an integral role in the ambience and face of our practice … Did we mention she has a particular love for our three Mississippi turtles. Come and meet them (and Gina!)
Ana Dumitru
Ana has recently joined us full time as an optical assistant and has over 10 years experience in optics, starting in her home country of Romania and here in the UK for the last 7 years.  Ana enjoys all aspects of the business but particulary working with our patients, taking them through their pre-screening journey and helping to pick the perfect frame and adjusting them to a comfy fit on collection.  Her warm, friendly approach and her ready sense of humour makes her a welcome addition to our close knit team.
Her recipe for Romanian meatball soup is not to be ignored either!