Are you looking for something different or that perfect frame fit?
With iGreen & O-Six you can design your perfect eyewear. With 100's of shape and colour combinations you can find that perfect individual frame.
iGreen Eco eyewear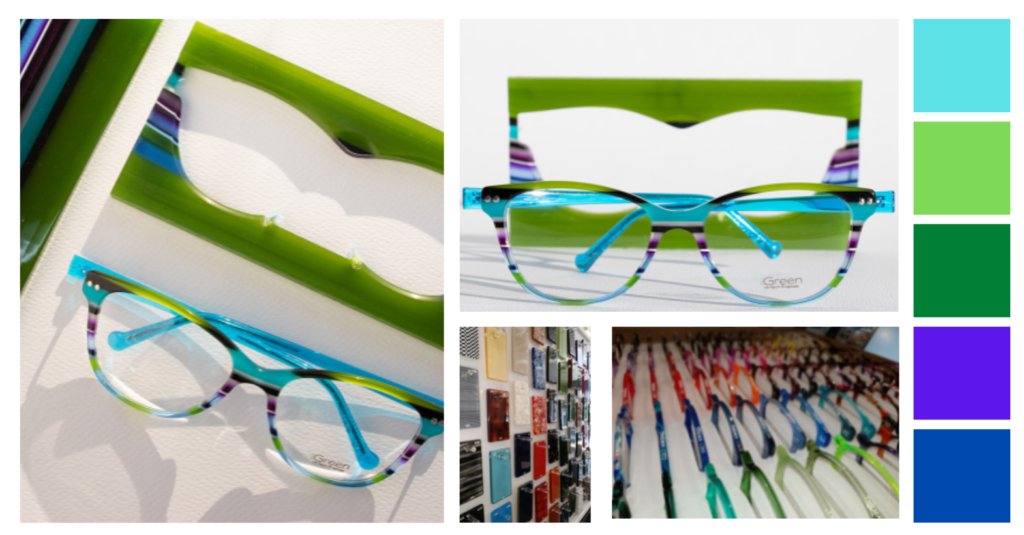 iGreen eyewear allows you to fully customise a one of a kind frame. Why not add a little or a lot of colour to your new specs. You can even create a funky pair of sunglasses, the choice is yours with this amazing bespoke collection.
iGreen is a light weight collection that uses eco conscious acetates, manufactured from cotton. With a revolutionary process, so that every frame is made using 50% less water and 50% less electricity.
All frames are sent with the remainder of their acetate sheet, so that you can be 100% confident that your frame of choice has been made just for you! The remaining mini acetate sheet can then be recycled.
All frames weigh 5g
Over 90 shapes
500 colours
3 sizes of fronts
2 or 3 sizes of bridges
4 side lengths
All frames can be matte or shiny
All frames can are available with or with out nose pads
Laser cut name engraving
O•SIX eyewear
O•SIX allows you to get the style you want that fits just right. O•SIX fundamentally maintains the technique that defines an Italian hand-made masterpiece, boasting colourful options and shapes. Your frame will be a one off piece and is produced under rigorous control in Italy's Valle del Cadore, the eye capital of the world.